Lyrics:
Ha-Plee will appear with his pigtails so queer,
Down in our alley.
China boy very very happy,
Him got laundry,
Do it very snappy,
Him soon marry sweet Ming Toy.
Settle down,
Do a lot of washee.
Him have time for making love by goshy,
Ching Ling Choy,
Singing like American boy,
Boop-Oopy-Doo!
Bop!
Video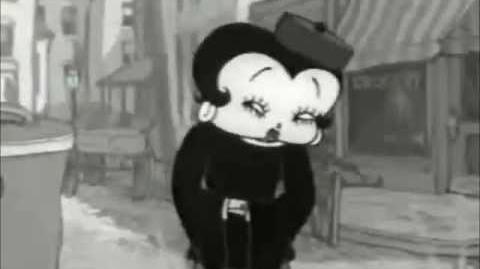 Trivia
Mae Questel singing as Betty Boop in a stereotypical Chinese accent.
Ad blocker interference detected!
Wikia is a free-to-use site that makes money from advertising. We have a modified experience for viewers using ad blockers

Wikia is not accessible if you've made further modifications. Remove the custom ad blocker rule(s) and the page will load as expected.