"Happy You And Merry Me"
Lyrics:
Who's young and healthy
Cross your heart and confess
Happy you and merry me
Oh, who's brought the ticket 
For the joy town express
Happy you and merry me
Though mr gloom may chase us
We'll dodge him everyday
Say
Who's feeling fine and dandy
Can't you see
Happy you and merry me
Bop!
Video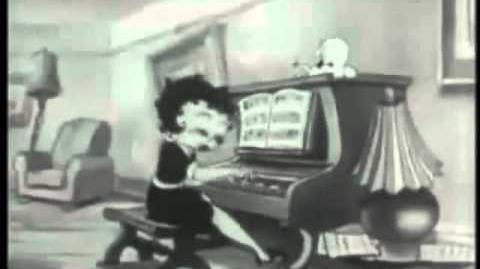 Trivia
Ad blocker interference detected!
Wikia is a free-to-use site that makes money from advertising. We have a modified experience for viewers using ad blockers

Wikia is not accessible if you've made further modifications. Remove the custom ad blocker rule(s) and the page will load as expected.