"Mean To Me"
Lyrics:
They always, Always pick on me,
They never, Never let me be.
I'm so very lonely, Awfully sad,
It's a long time since you've been glad.
But I know what I'll do, Bye an' bye,
I'll eat some worms and then I'll die.
When I'm gone,
You wait and see.
They'll all be sorry that they picked on me!
Video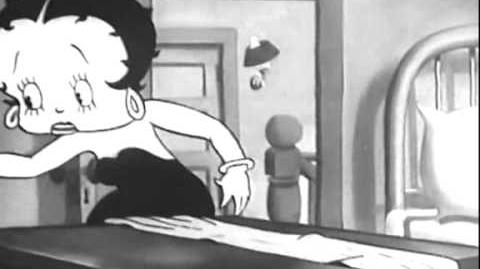 Trivia
"Mean To Me" is a popular song with music by Fred E. Ahlert and lyrics by Roy Turk, published in 1929.
The song is a popular standard, recorded by many artists.
Doris Day recorded a version for the 1955 film Love Me or Leave Me.
Ella Fitzgerald included this song on her 1962 Verve release "Ella Swings Brightly" with Nelson Riddle, recorded with the Nelson Riddle Orchestra. The album won a Grammy Award in 1963.
Recent artists to cover this song include New Orleans Jazz Vipers.
Linda Ronstadt recorded the song with Nelson Riddle for her album Lush Life (1984).
Betty Boop performs this song in Minnie the Moocher, with vocals provided by Mae Questel.
See Also
Ad blocker interference detected!
Wikia is a free-to-use site that makes money from advertising. We have a modified experience for viewers using ad blockers

Wikia is not accessible if you've made further modifications. Remove the custom ad blocker rule(s) and the page will load as expected.