Tara Strong



Name

Tara Strong
Tara Charendoff-Strong
is a Canadian voice actress, She began acting in the Yiddish Theater, though she did not know Yiddish. She memorized her lines phonetically. At age thirteen, Strong was accepted into a performing arts school, where she landed her first professional role: the role of Gracie in the Limelight Theater's production of
The Music Man
. That same year, she booked a guest starring role in Mr. T's and T Afterwards, she landed the title role in
Hello Kitty's Furry Tale
 as Hello Kitty, and most recent Harley Quinn from the Batman franchise. Tara also provided the voice for a Betty Boop knock-off called "
Toot Braunstien
" who appears in
Drawn Together.
Toot Braunstien
Toot Braunstein is a spoof of Betty Boop, she appears in the cartoon Drawn Together, Toot is a feisty black-and-white former sex symbol who had her glory days in the 1920s.
 In one video Tara Strong portrays Toot for a fan and does her Toot-Tooty-Toot routine and then asks if she looks fat.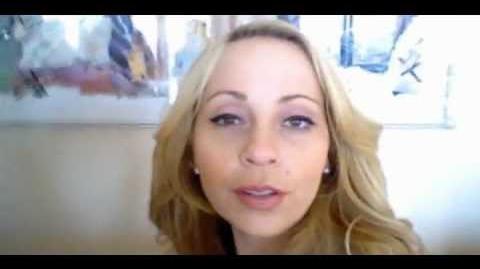 Video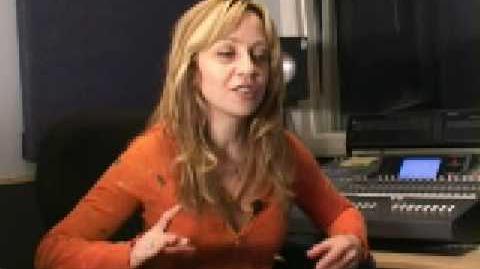 Trivia
Tara Strong is Jewish.
Toot was Tara's most funnest character to play.
She has also provided the voice for Olive Oyl in Robot Chicken.
Tara Strong is the modern day equivalent to Mae Questel, Tara is also a veteran voice actress.
See Also
Links
Ad blocker interference detected!
Wikia is a free-to-use site that makes money from advertising. We have a modified experience for viewers using ad blockers

Wikia is not accessible if you've made further modifications. Remove the custom ad blocker rule(s) and the page will load as expected.